The Infinite Need Presents: Tales from the Script – Audition and Workshop Stories from Hell – "What's Your Type?"
From HB in New York:
I'd been going to casting workshops for some time when I realized that sometimes I would escape without anything that justified their being called "a workshop."  That is, no instruction, guidance, or anything of value to me–just a monologue and the casting person asks me about myself. So, I decided that if I got nothing from a workshop, I would end it by asking "What's my type?" 

This did a couple things: It got the casting person to think about me relative to other roles, and it gave me information about how I was coming across to the casting person.  This information was valuable to me.

The method seemed to "work" for justifying their being called "workshops."  But then, one day I asked this question of a casting person at a workshop and she said, "Aw, come on, don't ask me that, that's too tough for me!"  I was a bit in shock.  A casting person couldn't at least give me that in a workshop?  What was my money being spent on?  It would seem that if I wasn't getting instruction, I was paying to be seen.  I've been afraid of being ripped off by the experience ever since.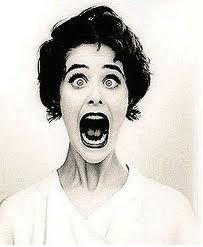 Share your anonymous stories with us via our contact page.